Commissions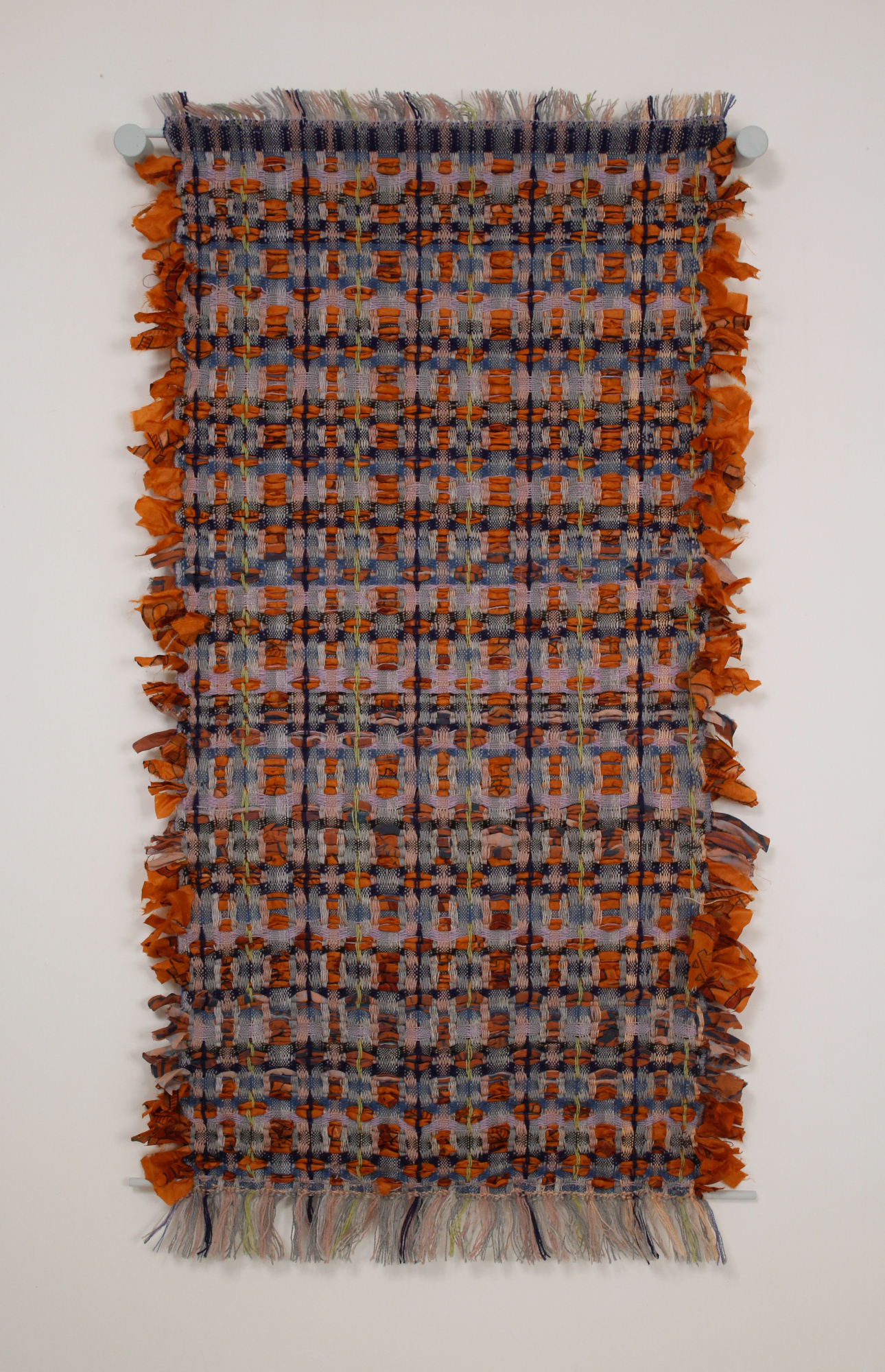 I offer a bespoke service of transforming sentimental, pre-loved material into a unique, woven wall piece. A few examples of types of projects are:

Remembering a loved one – Clothing or homeware textile that belonged to a friend or relative that has passed away.
Wedding or Anniversary- Items of clothing from a couple celebrating their anniversary.

Childhood memories- Children's clothing/ textiles to form a childhood memory piece.

The possibilities are endless and I would be delighted to work with your ideas.
The sizes available are 35cm x 35cm square, 55cm x 55cm square or a 65cm x 120 cm rectangle. The piece will be hung on a wooden dowel painted a colour that complements the weaving. Wooden hooks will also be provided for hanging and instructions for installing the piece.

Retail prices are as follows:
£1,110.00 for a 35cm square piece
£1,340.00 for a 55cm square piece

£3,200.00 for a 65cm x 120cm piece

Here is a step by step guide to the commission process:
Enquire here, specifying the size of piece you are interested in and the fabric that you would like me to weave with.

I will arrange with you a Yarn Match Chat. This is a free consultation at my studio to discuss and decide on the type of yarns that will complement your chosen fabric in the weaving. This meeting can be up to an hour long at my studio at Cockpit Bloomsbury.

If you are happy to to ahead with the commission after the meeting, I require a 50% deposit before production starts.

The lead time is a maximum of 8 weeks after the deposit has been paid.

I am happy to send updates via email while the piece is being made.

I will contact you once the piece is finished. You can choose either to have it delivered or collect it from my studio if you prefer. The finished piece comes with an folder of drawings and designs, giving you an insight into my making process.